Our Family Law Solicitors provide you with family centred outcomes
Family Law Solicitors
Here at Martina Murphy Family Law Solicitors, we understand that dealing with problems and difficult situations in your home life not only negatively impacts everyone involved, but it also leaks into all other aspects of your life as well.
You may find it difficult to manage your finances and provide your children with a safe and happy home, or be anxious about your marital situation. You may feel angry, upset and hurt. You may feel fear. You may be unable to sleep as you are worried about what will happen to your children. Will you lose that business you worked so hard to build up, will you have to leave your family home? How do you explain to your children that their mum and dad will no longer be together?
At MM Family Law Solicitors, we will guide you towards achieving an outcome that is best for your family. We are committed to providing the highest standards of legal expertise and professionalism to all families and individuals in an empathetic, accessible and friendly manner.
Our family law firm understands any problems arising within a family setting can be complicated. We only practice family law, so whatever your circumstances, we will have the knowledge and expertise to guide you through the issues.
Our 3 Promises to you:
1 We Listen
We always listen to your specific situation, obligations and desired outcomes.
2 Always Transparent with Costs
From the initial meeting with you, we are clear on the likely or possible costs.
3 Right Outcome For You
We identify the best approach for your particular circumstances so you achieve the optimal outcome.
Our Solicitors offer EXPERT LEGAL ADVICE in the following areas:
See What Our Clients Say
Martina was brilliant. She is a very nice person but is extremely analytical when it comes to reviewing financials. She kept me on course when I wanted to walk away. She was extremely strong in the courtroom and got me the outcome I had hoped for. Thank you.

Eric, Nenagh

Martina and her team were really supportive during my separation. She was always there at the other end of the phone. I was very happy with the outcome of the case.

Laura, West Limerick

Thank you Martina and Grainne for all you did for me and the children over the past few months. You went above and beyond the call of duty – I will never forget it.

Mary in Caherdavin

Martina dealt with me in regard to a very stressful child law matter. I feared I was going to lose my children as a result of some of the allegations levelled against me. Martina worked extremely hard for me and I am happy to say I now share custody on a joint basis with my ex. I will be forever grateful.

Tom, Shannon
Accreditations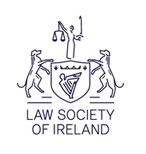 Member of Family Lawyers Association of Ireland