Meet the Team
Our firm's most important and valued resource is its people. Each member of the team has belief in and is passionate about family law, and achieving the best outcome for each client.
Martina Murphy Principal Solicitor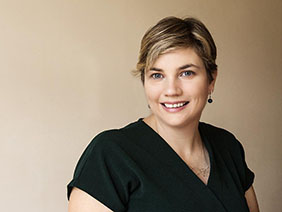 Martina Murphy is the owner of MM Family Law. She has worked in the area of Family Law for the past 17 years. She is also a qualified mediator and an advocate for those with mental health difficulties. She has worked with the Mental Health Commission in this role since 2007. Martina has an uncanny ability to cut to the heart of issues and put clients at their ease. She has excellent working relationships with other family law practitioners which allows her to resolve cases in an optimum way. She prides herself on being kind and an intent listener.
Once you have established your objectives she will fight your corner to achieve these goals. Martina has extensive experience in reviewing commercial documentation such as business agreements, title deeds and bank accounts which allows her to quickly identify any non/disclosure issues. Martina has been involved in several high profile divorce and separation cases.
Education:
Martina graduated from University of Limerick in 1999. She qualified as a Solicitor in 2003 and became an Accredited Mediator in 2014.
Outside of the office:
With three very active boys, Martina is kept busy. She has a keen interest in local current affairs, meeting local business owners, hiking and quizzing. Martina is a Board Member of the homeless charity Novas. She is also a member of Midwest Mentoring.
---
Antoinette Cusack Associate Partner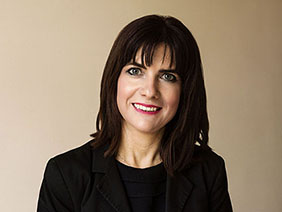 Antoinette specialises in Personal Injury Litigation and Employment Law. As she has significant expertise in the area of companies and small businesses she is often called upon to help analyse accounts and assist in drafting shareholder agreements where a company may form part of the marital assets.
Education:
Antoinette Cusack is a Graduate of the University of Limerick. She joined the practice in September 2010.
Outside of the office:
Antoinette is married to Adrian and they have two boys. She enjoys rugby, GAA and reading. She is a Board member of the Community Crisis Response Team.
---
Alva Cronin Associate Partner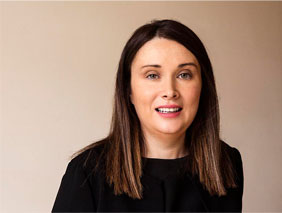 Alva is an Associate Partner with the firm. She is head of the Wills and Probate Department. She is renowned for attention to detail and her communication skills. Alva works closely with tax advisors, accountants and other parties to provide the best advice possible.
Alva has a keen interest in protecting the vulnerable and making sure they are adequately provided for. She applies best practice guidelines as laid down by Age Action Ireland in dealing with the older person. She is an expert in making provision for those with physical and intellectual needs.
Education:
Alva graduated from University of Limerick in 2003. She qualified as a Solicitor in 2014.
Outside of the office:
Alva is mum to a bright and vivacious three year old. Hailing from Cork originally, Alva has a keen interest in all things Cork. She enjoys walking in UL, socialising with family and friends and attending sports fixtures.
---
Caroline Kennelly Practice Manager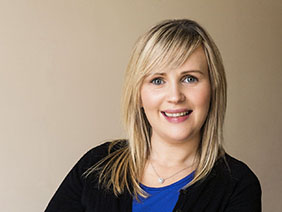 Caroline is generally the first voice you will hear when you ring or call into MM Family Law. She is welcoming and helpful. She ensures that the office runs smoothly and that the clients are well looked after. Caroline will always put you at ease. She is a qualified Legal Executive.
Outside of the office:
Caroline is married to Richie and they have one beautiful two year old. Caroline enjoys meeting friends, going to the gym and cooking.
---
Lynda Ivess Legal Secretary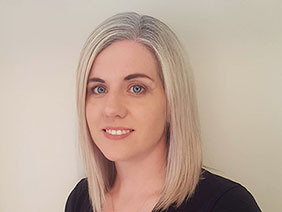 Lynda joined the practice in 2017. She is an experienced Legal Secretary who works primarily for Martina. Lynda also assists with the accounts in the office and is responsible for payroll. She ensures timelines are adhered too and that all client queries have been dealt with by the appropriate Solicitor.
Outside of the office:
Lynda is married to Paudie and they have three children. They have recently purchased a house and are busy renovating and decorating same.
---
Shirley Cossavella Legal Executive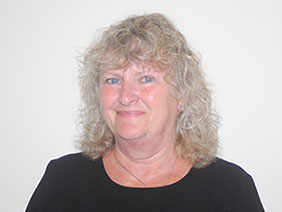 Shirley has over 25 years experience in all areas of legal administration. Shirley was a Paralegal in SA and a Legal Secretary/PA in Ireland. She completed courses in SA, including a Third Level in Computers and another in Trade and Industry. She is an excellent support to all her colleagues in the office.
Outside of the office:
Shirley's husband's name is Adrian and they have 2 adult children. A few of her interests include photography, swimming, running/walking, gardening and reading. She enjoys going to the local gym and attending rugby games with her husband and family.